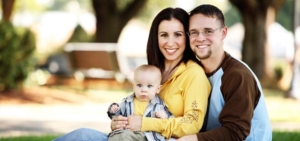 Preparing for a cross country move can be a daunting task. The move itself might be scary and intimidating, but if you plan it all out, it shouldn't be too hard. Remember, there's more to moving than just looking for a reliable long distance moving company. With that in mind, here are six tips to help you prepare for your cross-country move:
1.    Getting rid of stuff you don't need as soon as you know you're moving.
That's right. Do not wait until you only have a few days left. There are two good reasons for this. First, you won't have to pay someone to move stuff that you're going to throw away anyway. Second, you won't have to bother unboxing and finding storage for these unwanted things in your new home. You could donate your things then call for a donation pickup, or sell the ones that are still worth a lot. Or you can just list them all on Craigslist for free. You'll be surprised at how fast you can get rid of them.
2.    Keep a To-Do list.
There's a lot going on when you're preparing for a cross country move. And that's why lists are important. They will help you keep track of everything that you have to do, and spare you from forgetting crucial tasks. You could create a spreadsheet on your computer, or you can simply write lists down in your planner. Your lists should include things you need to buy, people you need to update and errands you to have to run.
3.    Do whatever you can ahead of time.
We get it. You're busy, there's so much to do. But there are lots of little things that you can do in advance during your spare time. You could cancel your utility services, or start looking for a long distance moving company. It's a busy period, so don't waste a second.
4.    Choose your long distance moving company wisely. 
Someone might have referred a moving company to you, or perhaps you did some Googling and found a few different options. Now the next thing to do is to check for reviews of these companies. Are there negative reviews? What are they about? If reviewers talk about unresponsive customer service or careless workers, then you might want to remove that company from your shortlist.
5.    Move during off-season
Moving can be costly, and if you want to save some money, then you should consider moving during off-season. This gives you a better chance to cut down on your moving expenses, and special rates are typically offered during this time. People often move during July and August, so you might want to make your move between September and May.
6.    Try to relax.
Moving can be incredibly stressful. Make sure you set aside some time to relax. You've definitely earned it.
Consider Steele and Vaughn for all your moving needs such as packing supplies, storage, and other moving services. Contact us at (336) 273-0546.
https://www.steeleandvaughn.com/wp-content/uploads/2017/01/logo-300x111.png
0
0
The Moving Team
https://www.steeleandvaughn.com/wp-content/uploads/2017/01/logo-300x111.png
The Moving Team
2017-02-11 16:54:54
2017-08-11 17:04:04
Six Things to Keep in Mind When Preparing for a Cross-Country Move